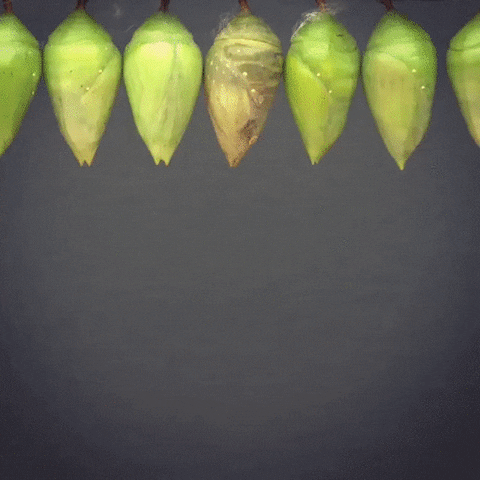 The butterfly needs rest and being steady for a long time to develop from a gravity-bound maggot to a flying colourful miracle.
The MOST IMPORTANT things to LEARN with this image:
Wait.
Do not freak out.
Do not distract yourself.
Do not move (too much).
Move when it is time.
IF you move (out), spread your wings and give them time to be stable.
Do not be afraid to FLY.
THAT is what we are all BAD at!
{thanks for the inspiration Tata Murvanidze}